We are always happy to custom build any variations on these options.
Rollbacks
Our Rollback Planters triple the amount of time spent planting between reloads. Available only for 4 to 6 Row Planters as well as 8' or 10' Fairway Planters.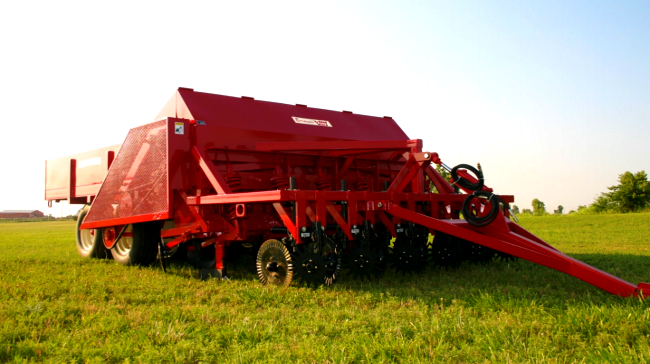 No-Till
The Bermuda King No-Till Row Planter is designed to plant sprigs in an existing crop, saving you TIME and MONEY! In addition, No-Till Planters provide minimal disturbance to the soil which aids in moisture retention. Features a 3" x 3" heavy duty tool bar, 17" coulters, and replaceable furrow openers.
Bale Cage
The Bale Cage allows for additional storage of baled sprigs.
Roller/Packer
The Roller/Packer allows for additional packing and smoothing of the planted area.
4 Foot Sprig Box Extension
The 4 Foot Sprig Box Extension is for additional planting between fill-ups.